The Disabled Police Association was founded in July 2012 in response to a need for a coordinated response to national policing matters affecting disabled officers and staff within the police services of the United Kingdom.
The DPA is run by an Executive Committee made up of serving officers and police staff, drawn from all ranks and grades from police forces across the UK. National representatives meet regularly to discuss employment issues within the police service relating to disability, injury and illness. Support for individual officers and staff is provided by Force disability support networks.
Our Association holds no financial budget, and we receive no government funding.
Our raison d'être
Whilst disability support networks existed locally within individual Forces, there was a clear need for a consolidated voice to represent the views of the network members at a national level. It soon became apparent that many Force disability support groups were working to support their Forces address similar disability employment issues, and there was an obvious benefit to sharing good practice nationally. Likewise it was recognised that a single strategic voice would be welcomed by key stakeholders and that disabled officers and staff within the Service provide a trusted link to disability organisations in society.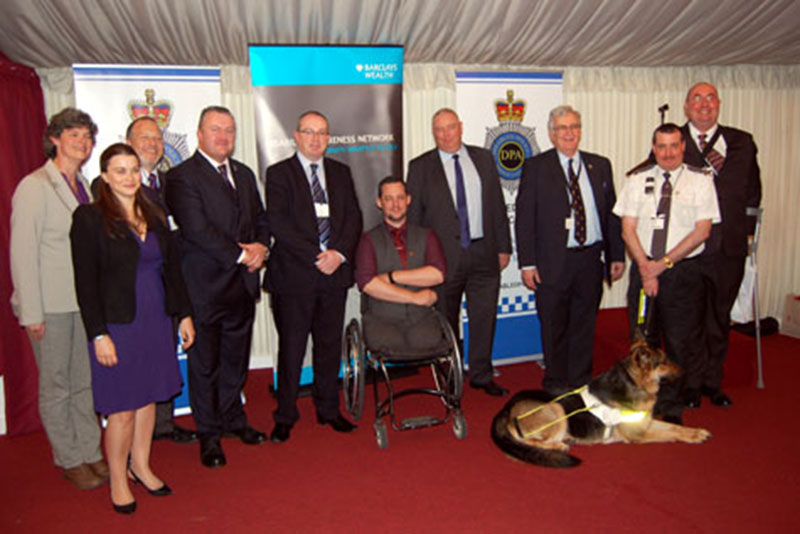 Such relationships can prove immensely valuable to the police service, particularly if the Service is ever to be considered representative of the community that is serves. Disability hate crime offences demand a high degree of understanding of difference by those charged with investigating them and the need to provide a level of service commensurate with the victim's need. Many local members of the DPA are able to offer support and signposting to those involved with investigations.