The Disabled Police Association held its third Annual Conference on the 20th and 21st September 2023 at the Leonardo Hotel, Hinckley Island.
The event was attended by representatives from police forces and the criminal justice community across the UK. Guest speakers included Tom Pursglove MP, Minister of State for Disabled People, Health & Work, and Derbyshire Constabulary Assistant Chief Officer Andrew Price, NPCC Lead for Disability, who opened the conference.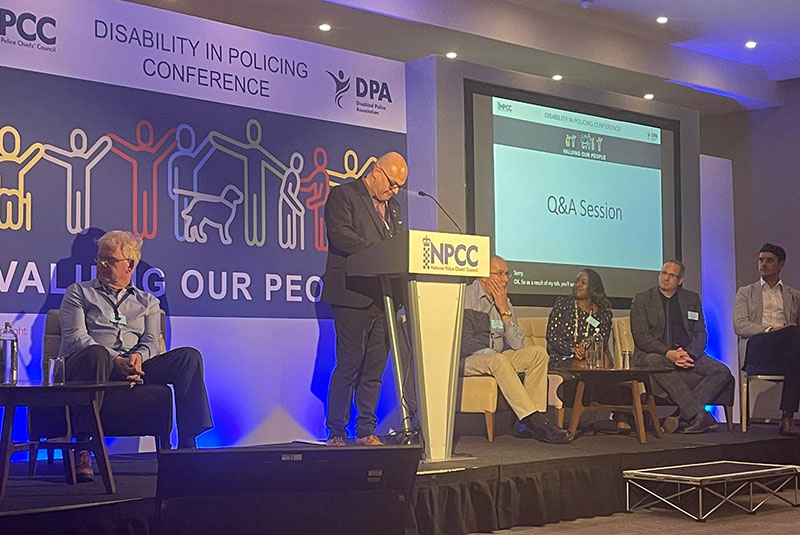 A ceremony was held on the evening of the first day to present awards to colleagues nominated for their work in championing and supporting disability in policing.
DPA President Tracy Betts said: "It was fantastic to see so many people coming together to recognise the ability and determination of our disabled workforce. On behalf of the DPA I would like to congratulate our award winners, and I extend my thanks to our guest speakers for giving their time to speak to us, and to the unsung heroes who demonstrate their talent and commitment every day and who made the conference possible."
Click on the link for a review of the Conference by Police Oracle (registration required). ∎