by Simon Nelson
President | Disabled Police Association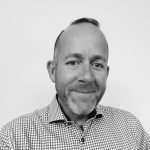 This is the first blog as DPA President I will be publishing every couple of months, in the hope they will stimulate thoughts and discussions without taking up too much of your busy time! Please feel free to contribute, challenge and share any thoughts and ideas you have along the way.
It is an immense privilege for me to lead our Association after eight years of being actively involved in disability issues and after deciding to be open about the permanent impact cancer had on me as a senior-ish (!) police leader, but I have to say that after 27 years of service I have never felt so motivated. Someone once said I sometimes expect the police service to progress faster than it is able to, but I believe it is time the service made real progress in the modern age and I feel it is my responsibility to express some supportive outrage when things need to change. Our Association supports tens of thousands of local disabled staff network members, representing them with the benefit of lived experience. We work closely with police unions and statutory staff associations such as the Police Superintendents' Association, which has actively sought to support and established the first National Executive Committee disability place in its history; and the Police Federation, which is seeking to establish a disability steering group. Many do not realise that our staff association receives absolutely no national funding and only exists due to committed volunteers who have busy 'day jobs' and have their own conditions to manage, which often include associated fatigue. Any committee time we have is negotiated locally, and thankfully Sussex Police Chief Constable Jo Shiner is allowing me as the national lead to spend half of my week supporting the DPA committee and members with this important work – it would have otherwise been impossible.
The COVID-19 crisis has caused many of us to pause and reflect on our priorities and attitudes, not least the inequalities faced by BAME communities and the disproportionate effect the pandemic has had on them. This includes some of our members, and it is all too easy to forget intersectionality while our diverse groups strive to highlight their particular needs and challenges. Individuals have specific needs that are sometimes blended across several groups, but this should never be perceived as complexity or an excuse not to support – just ask each of them what they need most to thrive. Quite rightly the impact of the pandemic on BAME communities has been widely commented upon by Government and police chiefs, however there has been considerable silence with respect to the impact on those who live with disabilities. As a staff association we have done what we could to support and highlights concerns, particularly the consequential impact in public on those who live with sensory or cognitive challenges. Without clear national support and direction from the National Police Chiefs Council, Forces are often tempted to use attendance policies as a tool for managing disability, and some have even continued to hold half-pay/no pay hearings during the crisis.
I hear much about the importance of valuing difference and I do believe a majority of colleagues at all levels genuinely desire that. However, without a comprehensive national diversity, equality and inclusion strategy within which all protected groups can recognise their needs, and associated action plans that drive discernible improvements, it is particularly difficult to feel optimistic for the future of disability in policing – where is it valued in national plans, particularly in relation to officers? If they are safe to be proud of that identity and supported with their challenges, the police service will unlock all of the capacity available through the many other skills, experience and abilities they possess.
The DPA seeks to be part of the solution and to work with a dedicated NPCC Lead for disability to find a way forward for disabled colleagues who often fear for their job security or how they would be perceived if they shared the disabled identity they should be proud of – I hope that might happen soon. ∎